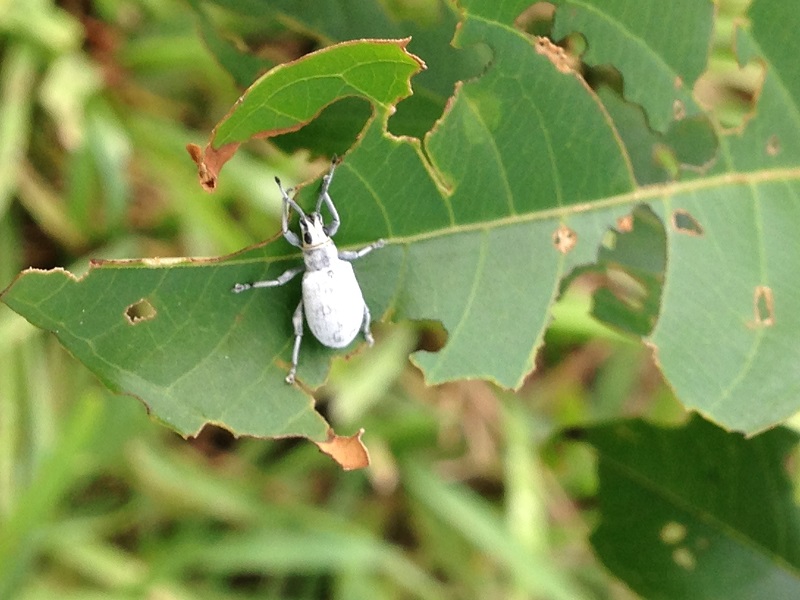 Hello,  can you identify this white tick looking bug?

It is on my lawn and a few young trees.  Located in south Florida ft Lauderdale area.

[…]it looks like they are eating the leaves…. at least something is eat the leaves but this white bug is the only thing that is visible on the tree's leaves. thank you in advance. anthony
Do you know which bug this is? Perhaps they've been eating  your garden plants too? Help Anthony out and drop a comment below. Thanks!